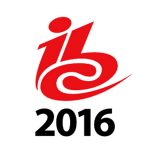 As usual in September, Zetacast was in Amsterdam for IBC, the International Broadcasting Convention.
A total of 55,796 people from more than 160 countries visited IBC 2016, the highest ever level of attendance. There were 1,800 companies exhibiting and ultra high definition displays were everywhere, with High Dynamic Range (HDR) as the most prominent new technology.
There were also several interesting demonstrations of virtual reality – a new technology that has great potential for the future, but which still has many commercial and technical issues to resolve. Is it the next big thing or just a temporary gimmick? Only time will tell.