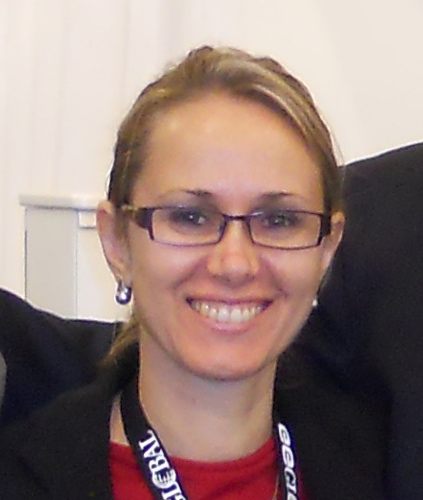 Adriana has over 10 years of international experience at the leading edge of the new services emerging from the convergence of digital broadcasting, IT and telecommunication technologies. Her career includes forming strategic alliances with industry and lobbying for major leading industry players within European institutions. Adriana was part of the core group which developed and secured support for the first self-regulatory agreement under the EU Ecodesign Directive. She represents major industry players in EU bodies, working together with the industry to contribute to EU policies and regulations.
Prior to Zetacast, Adriana worked at BSkyB, developing and implementing the product strategy for Sky Broadband customer premises equipment, and at Arqiva, working closely with industry partners in projects involving IP delivery to portable devices, including mobile TV. She has worked as a consultant for the DVB Project Office in Switzerland, responsible for publicising and increasing awareness of DVB standards in South America.
Adriana has a BSc in Electronic Engineering from Southampton University and a post-graduate diploma in Business Studies from Warwick University.
email: adriana@zetacast.com