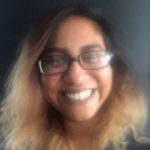 Sadia is an innovative technology professional who has 15 years of experience in international standards and regulatory activities.  As part of the standards teams of BSkyB and subsequently Microsoft, she has had extensive experience of contributing to and chairing various working groups.  Her engagements include DVB, DTG, OFCOM, DEFRA, European Commission, ITU-T and ISO and cover a range of areas, particularly Set Top Boxes, Content Security, Data Centres and Cloud Computing.
During her time at BSkyB, Sadia moved into an operational role and was responsible for managing all cabling and network infrastructure across the corporate estate.  She was in charge of a team of 40, set up and managed a departmental Project Management Office and gained PRINCE2 and ITIL accreditation.  Most projects undertaken in this period were in live broadcast environments and included all associated necessary due diligence.  Key achievements include F1 channel, specification and fit out of 3 new technical buildings, Now TV platform, new Sky Go channels, creation and implementation of a new network for OTT delivery and a fit out of a new Sky News Studio.
During her current tenure as a Senior Consultant, Sadia has continued to provide her strategic, analytical and project management expertise to domestic and international clients in both standards and operational contexts.
Sadia holds a BSc in Electrical and Electronic Engineering and an MSc in Business IT, both from UMIST.
email: sadia@zetacast.com