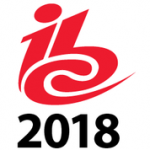 As usual in September, Zetacast was in Amsterdam for IBC, the International Broadcasting Convention.
On 16 September Zetacast was pleased to support the Amsterdam launch event for the MC-IF, the Media Coding Industry Forum, as one of the initial members. The MC-IF will complement the successful technical activities of the ISO/IEC MPEG standardization group by working on more commercial areas that are difficult for a standards body to address, such as licensing.
The initial members of the MC-IF include:
Ateme
b<>com
Bitmovin
CableLabs
Canon
Digital Insights
Divideon
Ericsson
Harmonic
HEVC Advance
InterDigital
MediaKind
NGCodec
Nokia
OP Solutions
Technicolor
Tencent
Unified Patents
Zetacast
For more information on the MC-IF, see www.mc-if.org.